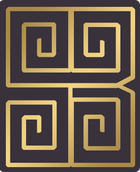 You have found the perfect home and decided to make an offer. The seller will accept, reject or counter the offer. A counter is common and spells out additional terms the seller may require such as a particular Escrow and Title company. Again, these are common. The seller may also counter with a different price. You do not have to accept the terms and can submit a new offer.
Once you have found the property you want, we will write a purchase agreement which will consist of a number of forms. While much of the agreement is standard, there are a few areas that we can negotiate:
The Price
What you offer on a property depends on a number of factors including its condition, length of time on the market, buyer activity, and the urgency of the seller. While some buyers want to make a low offer just to see if the seller accepts, this often isn't a smart choice, because the seller may be insulted and decide not to negotiate at all.
The Move-in Date
If you can be flexible on the possession date, the seller will be more apt to choose your offer over others.
Additional Property
Often, the seller plans on leaving major appliances in the home; however, which items stay or go is often a matter of negotiation.
Typically, offers are sent via email. To stand out, I always write a letter to the seller informing them about you and why you want to purchase their home as well as your pre-approval letter from your lender. The seller will then do one of the following:
Accept the offer
Reject the offer
Counter the offer with changes
By far the most common is the counteroffer. In these cases, our experience and negotiating skills become powerful in representing your best interests.
When a counteroffer is presented, we will work together to review each specific area of it, making sure that we move forward with your goals in mind and ensuring that we negotiate the best possible price and terms on your behalf.
Each office is independently owned and operated