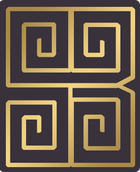 Once you have decided to purchase a home, there are several steps required to ensure a smooth transaction.
Pre-Approval
The first step is getting pre-approved for a mortgage. You can contact your local bank, credit union or a mortgage broker and I have a number of recommendations as well. The process will be the same with a bank or broker. The broker has the availability of multiple lenders and may be able to secure a better product.
Loans come in many forms, but primarily are Fixed or Adjustable. Depending on the product you choose, there are numerous variations of the loan. I have outlined some of these in the Mortgage 101 section that follows, but I also recommend talking with a licensed lender to go over your options.
Once your lender has reviewed your credit and financial documentation, you will be provided a "pre-approval letter" that outlines the amount you have been approved for. I will submit this letter with your offer to purchase.
Selecting a REALTOR®
There are thousands of licensed agents who can help you purchase your home, but not all are REALTORS®. REALTORS® are licensed professionals who are members of the National Association of REALTORS® (NAR), California Association of REALTORS (CAR) and the Local Board of REALTORS®. Membership with NAR requires REALTORS® to adhere to a strict Code of Ethics and Standards of Practice. You should expect a certain level of professionalism from your REALTOR®. Note – licensed real estate agents (not all of whom are REALTORS®) have access to the Multiple Listing Service (MLS), so just because someone is a real estate agent, they are not necessarily a REALTOR®.
Whoever you decide to work with, you must be comfortable with the person to ask difficult questions, tell them to slow down, or clearly express your frustrations as they come up.
The Multiple Listing Service
In the Greater Los Angeles Area, there are two Multiple Listing Services (MLS): California Regional MLS (CRMLS) and Combined Los Angeles/Westside MLS (CLAW). Data is often shared between MLS as a standard practice. In addition many online website such as Realtor.com, Zillow, Redfin, etc. receive feeds from the local MLS. We all have access to the same information.
Why you need a REALTOR®
You can easily go online and find listings with your mobile device. That may get you inside via virtual tour, but it will not take the place of someone who has a fiduciary duty to act and negotiate on your behalf. That expertise is priceless when you are spending hundreds of thousands of dollars.
Wants and Needs
Sometimes we know what we want, other times we think we know what we want. My job is to find out your true wants and needs. From there, I can find you the perfect home. Perhaps you are set on a certain style, but are unaware of a slightly different style that will better suite your needs.
The process is more than simply looking at homes – it is about meeting your lifestyle needs. This is an extremely emotional process and people often get caught up in the frenzy of looking at expertly staged properties that may not meet their needs.
Together we will conduct an analysis of what you need and want and come to a happy medium. Perhaps you don't really need a man cave, but need a play area for the kids or a downstairs suite for aging parents.
Home Search
As I mentioned above, access to the MLS is readily available to anyone with an internet connection. You will be given access to my app which will allow you to search a specific area or the street you are parked on.
Once we have narrowed down the criteria, we will begin looking at homes. I will provide you with a binder of the homes we previewed and when you are ready to make an offer, I will prepare a Comparative Market Analysis on that property which will help you analyze pricing and making an offer.
Each office is independently owned and operated